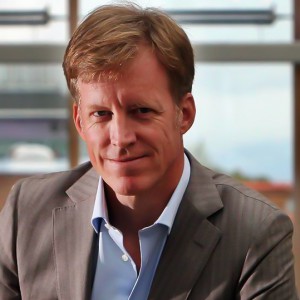 I work as the Vice President for Research & Development (prorektor for forskning og utvikling) at the University of Tromsø. My primary interests all relate to leadership development at academic institutions; they range from the improvement of research funding to working on gender balance issues to developing policies about Open Access.
A more formal bio, for when you need it:
Curt Rice is the elected Pro Rector for Research & Development at the University of Tromsø for the period 2009–2013. He is the Head of Board for CRIStin (Current Research Information System in Norway). Rice is a professor at the Department of Languages & Linguistics.
Prior to becoming Pro Rector, he was the founding Director of CASTL (Center for Advanced Study in Theoretical Linguistics), starting in 2002. CASTL was the only center at the University of Tromsø in the first cohort of Norwegian Centres of Excellence. He was also the Head of the Board for TTO-Nord (Technology Transfer Office North) from 2009 until its merger in 2011 to form Norinnova Technology Transfer. In 2009–2010, he led a national task force on research-based education on behalf of the Norwegian Association of Higher Education Institutions.
Rice frequently debates and writes about the politics of higher education and research. He is particularly focused on leadership development, gender equality, open access and research-based education. Op-ed articles and comments on these topics have appeared in Aftenposten, Dag og Tid, Dagbladet, Dagens Næringsliv, FedCan Blog, ForbesWomen, Forskerforum, The Guardian, Huffington Post – UK, Inside Higher Ed, Morgenbladet, MyScienceWork, Nordlys, Research Europe, The Glass Hammer, The Lancet, Telegraph, University of Venus, University World News and elsewhere. He has discussed women in science on the BBC Ulster with Seamus McKee and was recently interviewd in Euractiv on the same topic.
His work on gender equality at UiT has been featured in articles in Science, Nature, and The Lancet.
Rice is an experienced speaker, with over 150 invited presentations and conference talks in nearly 20 countries. Examples can be found on YouTube.
His expertise is used in various commissions and boards by organizations including the European Commission, the Royal Norwegian Ministry of Higher Education and Research, the Norwegian Association of Higher Education Institutions and the Research Council of Norway.
Rice's work has been acknowledged through selected awards and prizes, including a Fulbright Scholarship, an American Scandinavian Foundation post-doctoral grant, Top Ten Most Influential Immigrants in Norway, the Augsburg College Distinguished Alumni Award and the University of Tromsø Gender Equality Prize.
As a linguist, Rice's work has been published in journals including Phonology, Language, Journal of Linguistics, Lingua, International Journal of Bilingualism, Nordic Journal of Linguistics, Catalan Journal of Linguistics, GLOT International, Nordlyd, as well as in several books, including The Blackwell Companion to Phonology. He has served as a co-editor of Linguistic Inquiry and on the editorial boards of several other journals.