Since August 1, 2015, I have been the Rector (President) of the Oslo and Akershus University College of Applied Sciences (Høgskolen i Oslo og Akershus). As a biographical curiosity, I've been told that this is the first time a non-Norwegian has been at the helm of an institution for higher education in Norway.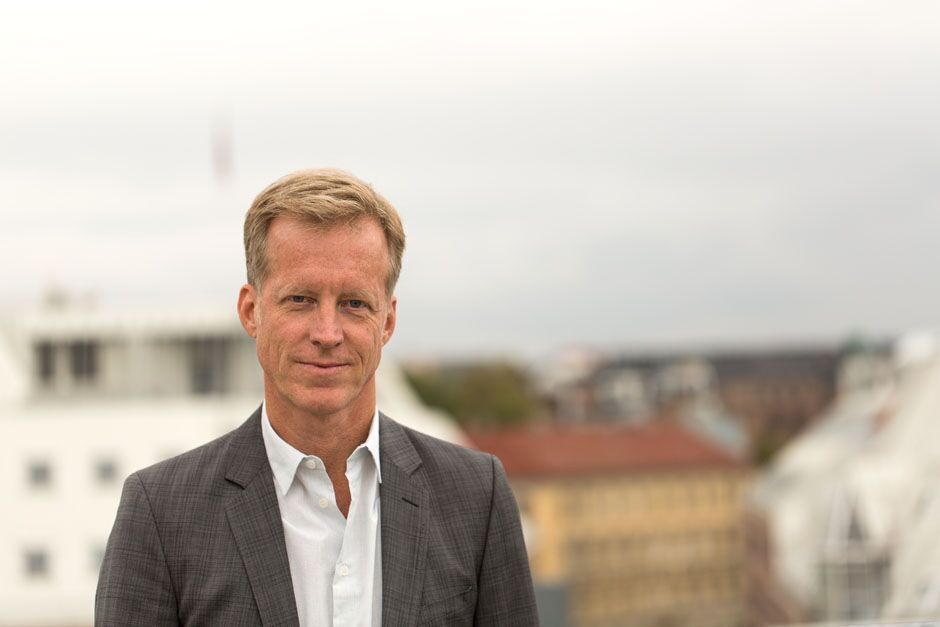 In addition to my work as Rector, I lead Norway's Committee on Gender Balance and Diversity in Research, and I was the head of the Board for Current Research Information System in Norway (CRIStin) through 2016. I'm also a reserve member of the Board for the Language Council of Norway (Språkrådet).
In all of these roles, I work to pursue my conviction that research and education are essential to improving society and that making universities better therefore has the potential to make societies better.
Before becoming Rector, I worked at the University of Tromsø. From 2002–2008, I was the founding director of their first Norwegian Center of Excellence, the Center for Advanced Study in Theoretical Linguistics (CASTL). From 2009–2013, I served as the elected Vice Rector for Research & Development (prorektor for forskning og utvikling). After my period as Vice Rector, I was elected by the faculty in Tromsø to represent them on the university board, which I did from 2013–2015.
I'm part of the European Science Foundation's genderSTE COST action (Gender, Science, Technology and Environment); I helped create the BALANSE program at the Research Council of Norway, which is designed to increase the numbers of women at the highest levels of research organizations. I am on the Advisory Board of the European Commission projects EGERA (Effective Gender Equality in Research and Academia) (FP7) and LIBRA (H2020); I was on the Science Leaders Panel of genSET (FP7), in which we advised the European Commission about gender in science; I am a member of the Steering Committee for the Gender Summits.
I also led a national task force on research-based education that issued many suggestions for Norwegian institutions.
I created the crowd-sourced alternative contest to the European Commission's Science: It's a girl thing! teaser video (and was co-sponsored in doing so by the European Science Foundation and Nobel Laureate Brian Schmidt); see the results here!
These pictures can be freely used in non-commercial contexts; please credit the photographer.
Below are the English and Norwegian versions of the announcement that I would become Rector at HiOA.
Photo credit: Martin Skulstad