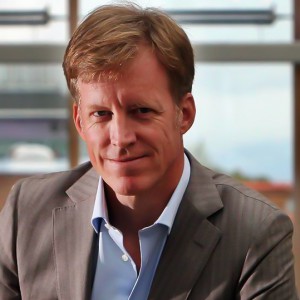 There are few pleasures so great as crafting a good sentence or — when there's flow — a good paragraph.
This year, I'm writing a book on gender balance. Why do men and women have different career paths? Why should we care? How can we start to make things better? Why is improving gender balance not only the right thing to do, but also the smart thing to do? For a taste of my approach, grab a copy of my free ebook on gender equality.
These days, I'm doing my writing as a Fellow at the Netherlands Institute for Advanced Study. Thank you, Royal Netherlands Academy of Arts and Science!
In addition to my book project, I'm revamping and revitalizing this blog. I hope to reach an even broader audience with the topics that excite me the most: gender balance, scientific communication (including open access), leadership development and more.
(My single most popular blog entries in each of those three areas are: The motherhood penalty: it's not children that slow mothers down; Why you can't trust research: 3 problems with the quality of science; Three things universities can learn about leadership from Google.)
Every once in a while — but not often! — I take on a high impact speaking engagement, even though my main focus right now is on writing. If you want to discuss the possibility of a presentation at your event, send me a note.
The interests I'm writing about have grown during the past decade while I've had the privilege to occupy two brand new leadership positions at the University of Tromsø.
From 2009–2013, I served as the elected Vice Rector for Research and Development (prorektor for forskning og utvikling). Before that, from 2002–2008, I was the founding director of my university's first Norwegian Center of Excellence, the Center for Advanced Study in Theoretical Linguistics, or CASTL.
Given the luxury of being able to define those positions, I was able to pursue my passion for improving acadmic life by working to enhance conditions for education and research. I've seen people in leadership positions at universities become better and better at creating good environments for their students and faculty members, but I remain convinced that there is still massive unrealized potential for developing better leadership in universities.
I care about trying to help unlock that potential because I believe that education and research are the keys to making society better.
Beyond my writing, I'm involved in the European Science Foundation's genderSTE COST action (Gender, Science, Technology and Environment); I represent my academic colleagues on the Board of the University of Tromsø; I am the Head of the Board for the national organization Current Research Information System in Norway (CRIStin); I am the leader of Norway's Committee on Gender Balance in Research. I helped create the BALANSE program at the Research Council of Norway, which is designed to increase the numbers of women at the highest levels of research organizationsdd. I was on the Science Leaders Panel of the genSET project, in which we advised the European Commission about gender in science.
The easiest way to see what pops up on this blog is to sign up on the front page and then I'll send you a few short lines and a link when something new appears, probably 2–4 times a month.
If you need a more formal, "3rd person" bio, you will find that here.