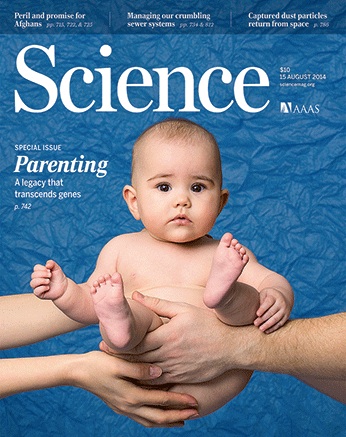 In a special issue on parenting, Science magazine presents several research articles on various biological and cultural aspects of parenting. More pragmatic issues are raised in the Science Careers supplement, including a piece called "New initiatives offer child-care solutions to traveling scientists."
Journalist Elisabeth Pain conducted several interviews for this piece, drawing on comments from Donna Dean, Luca Tamagnone, Gerlind Wallon, Ylann Schemm, Elizabeth Politzer, and from me.
The article looks particularly at childcare as it relates to conference attendance and the comments represent a range of opinions and experiences.
Conference organizers should read this piece and decide what it means for their events, keeping in mind the importance of conference attendance in building a career as well as the legitimate pursuit of balance that would allow young scientists to have both a career and a family.
As I said to Elisabeth Pain, "The networking that happens at conferences is crucial for job hunting, research collaboration, and … ultimately co-authorship and grant applications. These are all factors that count for advancement in academia, such that conference attendance is really a crucial and basic activity for getting a career off the ground."
No Comments
[fbcomments width="456" count="on" num="3" countmsg="comments"]
Republish
I encourage you to republish this article online and in print, under the following conditions.
You have to credit the author.
If you're republishing online, you must use our page view counter and link to its appearance here (included in the bottom of the HTML code), and include links from the story. In short, this means you should grab the html code below the post and use all of it.
Unless otherwise noted, all my pieces here have a Creative Commons Attribution licence -- CC BY 4.0 -- and you must follow the (extremely minimal) conditions of that license.
Keeping all this in mind, please take this work and spread it wherever it suits you to do so!