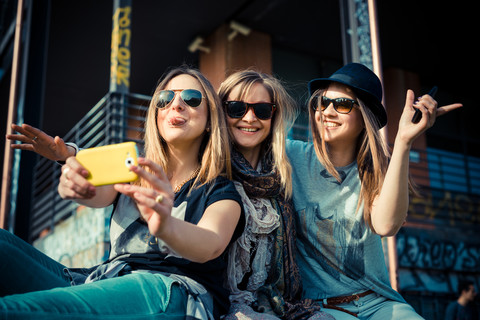 Young women — and young men, too — should listen when Sheryl Sandberg encourages them to lean in. Some people dislike her advice, but I think she's just tellin' it like it is. Not like it has to be, or like I would want it to be, mind you. But, yes, how it is.
Her goal is to affect the behavior of individual women so that they can succeed as employees in contemporary companies. Others have a complementary goal, namely trying to change the system that the next generation will go into.
Fix the women
Self-promotion is one component of career advancement that men and women approach differently. 'Leaning in' is a fix the women approach to reducing this behavior gap between the sexes. But there are ways to level the field by changing the system, too.
That was the thinking at the Delft University of Technology in the Netherlands, when they saw their efforts to recruit more women faculty members flounder. Their attempts at mild interventions — such as a requirement to hire a woman whenever there was a qualified female applicant — didn't work well enough. Earth scientist Elisabeth Kosters describes what can happen when a committee tries to handle a soft requirement like they had in Delft.
Fix the system
To increase the number of women on their faculty, Delft decided to hire the 10 best women researchers they could find in a wide-open search. Applicants could be at any stage of their careers and in any field of research covered by the institution. In addition to an academic position, these new employees would get favorable conditions to push their research projects forward after the move.
Crucially, the program was open only to women. Men were not eligible. The rector of the university, Karel Luyben, describes the program in a short video. Needless to say, it was challenged legally, but ultimately, the university was able to move ahead with their plans, and they are currently working to hire 10 more women this year.
The Delft program, which deserves discussion in many contexts, offers an amusing example of gender-based differences for self-promotion; it shows that men sometimes lean in so far they fall on their faces.
The 60% rule — when men apply for jobs
There are many anecdotes about men applying for jobs when they only meet a few of the requirements. Some reports actually quantify this.
Internal research at HP showed that women apply for open jobs only if they think they meet 100 percent of the criteria listed, whereas men respond to the posting if they feel they meet 60 percent of the requirements.
And this is the funny thing about the Delft experience. The university leadership identified a need — more women faculty. They developed a plan — only hire women. And it worked: they succeeded at hiring 10 excellent new colleagues.
But along the way, apparently adopting the 60% rule and flagrantly flouting the absolute gender requirement, 30 men applied, too.


Research assistance request: As far as I can determine, the 60% rule is based on "an internal study at Hewlett Packard." Sheryl Sandberg say this in Lean In (and many others mimic her), but her source — which I quote above — doesn't actually present the research, either, and instead just uses the same phrase. (Desvaux, G., Devillard-Hoellinger, S., & Meaney, C. (2008). A business case for women. The McKinsey Quarterly, (4), 26–33.) If you can find the actual source of this claim, with the research presented, please let me know. Thank you!
Update: I followed up on the research, and it turns out not to be. Read the details in What happens when under-qualified women apply for jobs? (And why Sheryl Sandberg and McKinsey wrongly think we don't know.)