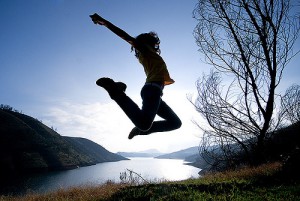 Get a video of this webinar through the sign-up form for the blog, and see the interview with Curt on this topic at Science Careers.
Are you trying to get more women to the top in your organization? Do you wonder how to get more women professors at your university? Here's your chance to find out how one university is seeing great progress and success.
In Europe, 18% of full professor positions are filled by women. At the University of Tromsø, it's almost 30%, making us one of the leading institutions in Europe.
It hasn't always been this way in Tromsø. In 2001, only 9% of our professors were women. But while other universities in Norway have gradually increased, their relative positions have not changed. In our case, we have moved from being worst-in-class to being best.
This progress is the result of many deliberate efforts and, of course, hard work by many people in a variety of positions. The Norwegian government recently recognized our work in this area by awarding us a national gender equality prize.
I speak widely on our success with gender equality and gender balance work, telling about the motivation behind this work and the way we do it. After much encouragement from good colleagues, I've decided to do a web-based talk on this topic.
I will host a one-hour free webinar on May 2nd, entitled How to get more women professors. I'll use about 40 minutes of that hour to present our thinking and to tell about the measures we use, and about 20 minutes will be left for questions and discussion.
To listen to this talk, to see the slides, and to have the opportunity to send in "live" questions, you need to sign up for the webinar. Doing so gets you a unique access code that you'll use to log in to the event.
I'd be delighted to hear your thoughts about what we're doing in Tromsø, just as I'm pleased to have the opportunity to tell you how we've gotten to 30%, and how we intend to get even further.
If you know someone else who might enjoy attending this event, I'll be grateful if you pass this along to them.
Time zones: The webinar will happen once, so I've tried to pick a time that works across time zones. The time on May 2nd for the event is:
19:00 (7:00 p.m.) Central European Time (Oslo, Amsterdam, Paris)
which is the same as:
18:00 (6:00 p.m.) in Great Britain,
13:00 (1:00 p.m.) Eastern, in North America (Boston, New York, Washington DC)
Information about logging in will come to you when you sign up. Join me and contribute as we work together on this important issue!
Photo courtesy of: peevee@ds