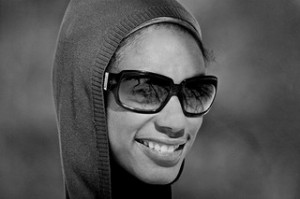 Many organizations want to be better workplaces for women and to have more women at all levels. But implementation proves to be difficult and slow.
Four factors distinguish companies that succeed in making a breakthrough:
The most important is commitment from the top leadership of the organization; they are responsible for expressing goals through strategies and for communicating priorities.
The second important factor is measuring the status quo; improving requires knowing where to start and it requires regular monitoring of progress.
Pursuit of cultural change is the third factor identifying companies showing a breakthrough. These companies work to specify particular attitudes that create barriers to progress for women and then they implement actions to change those attitudes.
Finally, successful companies are able to use specific measures to target particular weak points within the organization. There are different impediments or structural problems at different levels and in different parts of the organization; these require unique and focused measures.
This analysis of companies that make breakthroughs comes from the new McKinsey study — fifth in their series — called Women matter 2012: Making the breakthrough.
Women matter 2012: Making the breakthrough is built on research into 235 companies in eight European countries. Part of the process involved asking employees about their perceptions of their company. 90% report that their CEO is committed to gender diversity, but only 41% find that commitment to be well implemented.
Men and women also differ in their impressions of several other gender-related measures, beyond CEO commitment.
64% of women but only 40% of men believe that gender diversity is important for performance.
30% of women but fully 65% of men think that their company evaluates men and women equally.
Even those of use who work frequently with gender balance and gender equality issues will find evidence that may compel an adjustment in focus. Three things from this report make me think anew.
The factual basis for improvement is naturally important, and one way to emphasize that is through reporting. While vertically oriented reporting paths are the most common, I believe that horizontal ones can be effective, too. If departments report their progress to each other, those who lag will know where to find ideas for improvement. Similarly, if a group of institutions in a network exchanges information about their progress, it may trigger their competitive instincts and contribute to highlighting the issue.
Men in organizations need heightened awareness that their female colleagues may have very different views about the effectiveness of the work being done. When more than twice as many men than women think evaluation is gender-neutral, there is a need for closer study and an opportunity for cultural change.
We may have targets at the institutional level, and we may even have data from various divisions or faculties or departments within the organization, but more can be done to identify at increasingly local levels the specific challenges and thereby the measures needed to change relatively small groups. In this way, many different kinds of measures become essential for reaching the institutional goals and, again, experiences and skills in implementing measures can be exchanged horizontally.
Related posts:
Women matter 2012: Making the breakthrough has been discussed on a few other blogs, too. Over at the Odimo blog, Women matter 2012 and several other reports are synthesized in a discussion about the challenges of implementing cultural change, which is also addressed in a posting at Evolved Employer. Politics first connects the McKinsey report to the work of UN Women. The discussion at Moniclansu focuses on the importance of a CEO's commitment.
Republish
I encourage you to republish this article online and in print, under the following conditions.
You have to credit the author.
If you're republishing online, you must use our page view counter and link to its appearance here (included in the bottom of the HTML code), and include links from the story. In short, this means you should grab the html code below the post and use all of it.
Unless otherwise noted, all my pieces here have a Creative Commons Attribution licence -- CC BY 4.0 -- and you must follow the (extremely minimal) conditions of that license.
Keeping all this in mind, please take this work and spread it wherever it suits you to do so!