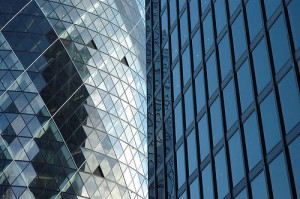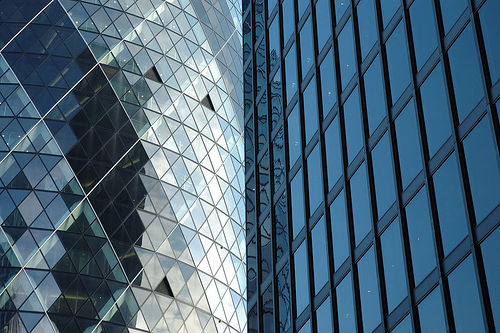 If glass ceilings keep women from moving up, glass walls can keep them from moving to the side. This metaphor describes the harsh realities of coaching college and university sports teams in the United States and it gives us insight into the plight of women faculty members, too.
In high-stakes university sports programs in the U.S., there are coaching positions available for men's teams and for women's teams. Those positions, however, are not equally available to male and female coaches. In practice, men can coach women, but women cannot coach men. This effectively means there are twice as many jobs available to men as women.
A little over 40% of women's athletics teams are coached by women, while fewer than 1% of men's teams are coached by women. These facts and their context are presented in The Glass Wall by Kate Fagan and Luke Cyphers of espnW and ESPN The Magazine.
In basketball, for example, at the biggest and most competitive universities, the glass wall emerges in hiring statistics.
On every Division I campus, there are approximately eight basketball coaching positions: four on the men's side, four on the women's. Men can and do apply when any of those become available; inevitably they fill six of them. Women, however, will vie for only four slots — the women's team slots — and claim two.
Part of the problem, then, is about women not applying for positions, and this is where a broader lesson might be found.
[F]emale candidates believed they needed to meet nine of 10 requirements on a job posting to even apply. For men, it was five out of 10.
This is the kind of claim that emerges when discussing academic positions, too. Men seem to interpret job announcements more liberally than women. And it's a claim that can feed generalizations about differences in self-confidence between men and women.
Work to improve gender balance — whether in coaching positions or professorships — must take account of these differences. One example is the core of a promotion project at my own university, where we are working to get more women professors.
The project is built around a mock evaluation. Women submit their materials as though they were applying for promotion. An outside expert is engaged to evaluate the material and give specific feedback about what they need to do before they can apply in the actual process. This process is designed to give increased confidence, and it has led several women to apply for promotion.
Women find themselves in a glass box, with ceilings and walls that impede movement. Cultural and sociological norms are part of what hold these boxes together. The work of gender balance involves working to change these norms. It's demanding work, but we'll all be better off if we do it.
For a different perspective on ESPN's story, see the Extracurriculars blog.
Photo courtesy of: nickmilleruk
Republish
I encourage you to republish this article online and in print, under the following conditions.
You have to credit the author.
If you're republishing online, you must use our page view counter and link to its appearance here (included in the bottom of the HTML code), and include links from the story. In short, this means you should grab the html code below the post and use all of it.
Unless otherwise noted, all my pieces here have a Creative Commons Attribution licence -- CC BY 4.0 -- and you must follow the (extremely minimal) conditions of that license.
Keeping all this in mind, please take this work and spread it wherever it suits you to do so!