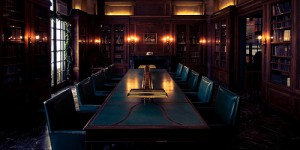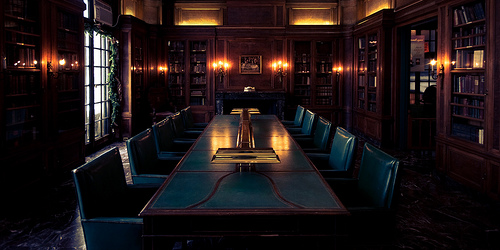 Where would we be if every executive female who was outnumbered by white males resigned?" This question reached me recently on Twitter, from @PinkCollarJobs.
Pink was concerned about my advice to Sheryl Sandberg, namely that she should threaten to resign if her boss doesn't take her gender balance message more seriously.
I made this suggestion as I connected the World Economic Forum in Davos to the Initial Public Offering at Facebook.
Sheryl Sandberg had spoken at Davos, sharing insights on what is needed to get more women to the top. At about the same time, Mark Zuckerberg's company had shown through the composition of its Board of Directors that it was indifferent — at best — to having women at the top.
In a piece entitled Why Facebook's Sheryl Sandberg must resign, I proposed that the successful and powerful Sandberg take her good arguments for gender diversity to Zuckerberg. She should tell him that diversity is smart business. And if he doesn't react, she should leave. After all, her credibility is at stake.
My proposal triggered much debate and not everyone liked the idea. Let me be clear on one thing: I find Sheryl Sandberg impressive and I don't think we have to worry about her sleeping under a bridge if she would leave, both because of her personal wealth and because she'd be swimming in offers 10 minutes after before she leaves.
My favorite objection came with Pink's tweet. My thoughts immediately went to Lysistrata, the play by Aristophanes in which the women of Greece withhold sex to force the end of the Peloponnesian War.
If Sheryl Sandberg made herself a modern day Lysistrata, I thought, half the talent a society has to offer would be unavailable.
Or, at least it would be unavailable to Mark Zuckerberg.
Sandberg and her sisters would continue working to advance society. Much wonderful would come of that. So I replied to Pink: Then a parallel economy would emerge, run by women, and everyone would want to work there!
We know that women in leadership makes organizations perform better. And we know that employees are more satisfied in companies with women in leadership teams. So, why not?
Why not implement a zero-tolerance policy for organizations like Facebook — organizations with Boards consisting only of white men?
Many people wrote to me, defending the idea of having greater power to effect change from within. That may be true, but how much longer should Sandberg put up with this? How hard should she have to work?
The arguments are very simple. She can make them, see if there's a response, and if not, she can augment her fortune elsewhere.
Isn't the change from within angle far more accommodating than Sheryl Sandberg and the rest of us need to be?
So, I stick with my line. It's intended as encouragement to Ms. Sandberg: You can do it, Sheryl. We'll all cheering you on!
;
PS: There is another modern day Lysistrata, and that is Liberia's president, Ellen Sirleaf Johnson, along with Leymah Gbowee, both Nobel Laureates in 2011. In 2002, they organized an actual sex strike which contributed to Sirleaf Johnson's election and the reduction of conflict in Liberia.
Sirleaf Johnson's appearance in the news this week as an opponent of gay rights adds yet another point to my critique of last year's award, as presented in The Nobel Peace Prize Committee's problem with women.
I argued there that the award was given to three women to raise the number of female laureates, and that doing so literally cheapened the value of the women's prize.
The additional argument emerging this week is that by giving the award to three women, the committee didn't have enough time to thoroughly investigate them; Sirleaf Johnson's comments this week reflect an established position that surely would have disqualified her as a laureate.
But I'm still keeping my fingers crossed for Sheryl Sandberg!
Photo courtesy of Skelly B
Republish
I encourage you to republish this article online and in print, under the following conditions.
You have to credit the author.
If you're republishing online, you must use our page view counter and link to its appearance here (included in the bottom of the HTML code), and include links from the story. In short, this means you should grab the html code below the post and use all of it.
Unless otherwise noted, all my pieces here have a Creative Commons Attribution licence -- CC BY 4.0 -- and you must follow the (extremely minimal) conditions of that license.
Keeping all this in mind, please take this work and spread it wherever it suits you to do so!