Dr. William Mayo — co-founder of the Mayo Clinic — identified in 1919 the spirit of the Clinic:
In view of the large number of sick who come here to be cared for, it would be natural to attribute the cause of their coming to work well done, but since good work is being done everywhere, there must be another and deeper reason. Perhaps this other reason may best be summed up in one phrase, the spirit of the Clinic, which incorporates the desire to aid those who are suffering, the desire to advance in medical education by research, by diligent observation, and by the application of knowledge gained from others and, most important of all, the desire to pass on to others the scientific candle this spirit has lighted.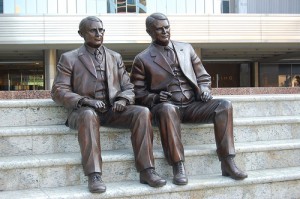 Leonard L. Berry and Kent D. Seltman share this quote as they discuss the Mayo spirit in their book Management Lessons from Mayo Clinic: Inside one of the world's most admired service organizations.
The Mayo Clinic has six strategies they consider essential for their continued success — six strategies which constitute the spirit of the Clinic. As you read them, ask what they could mean for your organization.
Continuing pursuit of the ideal of service and not profit.
Continuing primary and sincere concern for the care and welfare of each individual patient.
Continuing interest by every member of the staff in the professional progress of every other member.
A willingness to change in response to the changing needs of society.
Continuing effort toward excellence in everything that is done.
Continuing conduct of all affairs with absolute integrity.
Universities can improve with these strategies; it wouldn't be difficult and it wouldn't cost money. For example, much of what we do can be enhanced through a deeper engagement with the concept of service.
Of course, the roles of members in a university community are different when their service ideals are articulated. Faculty members and students serve each other as they create learning environments in which they work together to re-discover what others already know (education) and to discover what no one yet knows (research).
Leadership and administration serve faculty members and students by creating the best possible conditions for education and research. A core goal of a well-functioning university administration is to minimize the time students and faculty members spend doing anything other than these two activities.
Everyone in a university community works to serve society, taking the results of our education and research as a starting point for impacting and improving daily life.
Just as I've done here with the first of them, all six of the strategies articulating Mayo's spirit could be discussed and transformed into principles relevant to university leadership.
There is nonetheless one that identifies an area of significant unrealized potential, namely the third strategy above: interest by every member of the staff in the professional progress of every other member.
This strategy invites engagement in the development of human resources. We often focus on a lack of cash as an impediment to the realization of our strategic goals, but a greater focus on human resources would allow us to move forward, even in times of budgetary stagnation.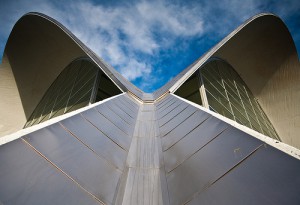 At my own university, the University of Tromsø, strategic goals that could be influenced in this way include efforts to reduce student attrition, our focus on increased scientific publication and our expanded engagement in popularizing the results of our work. We don't need more money to do these things; we just need increased interest in the professional progress of every other member of our community, as Dr. Mayo would say.
We need to create local environments in which we work together to support colleagues as they improve their skills for teaching and communicating with students. We need to find ways to help colleagues become better at communicating their results, both to their international research communities — through scientific publication — and to the general public — through popularization.
This is the work of building organizational culture. It's the work of engaging in the professional progress of our colleagues. It doesn't cost much money. It does take time, though. Even more than that, it takes the focus of those in leadership positions, especially to articulate a vision that others can buy into.
I wonder what you think about the spirit of the Clinic? As Berry and Seltman make clear, the Mayo Clinic has one of the best reputations in the world. Is it important for your organization to be excellent in the delivery of service? Would it be good if the spirit of the Clinic became the spirit of your institution?
And for those of you who spend your days, as I do, at a university, does the spirit of the Clinic capture part of what universities are about? Does it speak to something important, something that could make us better?
I think it does. I think that smarter investment in our people and their careers is perhaps the most important milestone on the path to improved quality in education and research.
And as we're walking down that path, I frankly think we could be taking bigger steps. Don't you?
Photos:j_m_wetherington; SimonM
Republish
I encourage you to republish this article online and in print, under the following conditions.
You have to credit the author.
If you're republishing online, you must use our page view counter and link to its appearance here (included in the bottom of the HTML code), and include links from the story. In short, this means you should grab the html code below the post and use all of it.
Unless otherwise noted, all my pieces here have a Creative Commons Attribution licence -- CC BY 4.0 -- and you must follow the (extremely minimal) conditions of that license.
Keeping all this in mind, please take this work and spread it wherever it suits you to do so!