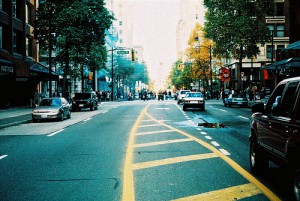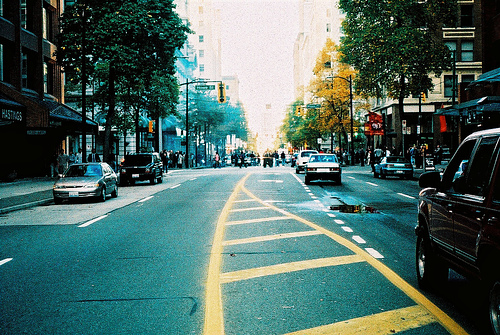 Gender-enhanced science is research in which deliberate efforts are made to include differences between men and women in research projects, especially those leading to product development. Medicine is perhaps the easiest field in which to find examples, such as the ones I gave in Your heart and my back. But there are good examples from other fields, too. Here's one from engineering, thanks again to the fascinating Gendered Innovations website.
In fact, the research is based on male bodies with a form like the 50% percentile of the male U.S. population. Men of other shapes and women altogether have traditionally been left aside in the research leading to seatbelt design.
While it has been known since the 1970s that the traditional 3-point seatbelt can cause damage to fetuses, little work has been done to enhance seatbelt design. Test dummies based on children's bodies were introduced in the 1980s, but it wasn't until 1996 that pregnancy became a variable in this research. And even today, pregnant crash test dummies are not used in the government-mandated testing.
The case study at Gendered Innovations makes the following point.
For many women, particularly those who carry low, 3-point seatbelts ride up on the pregnant belly. In a crash, this increases force transmission to the abdomen by three- or four-fold relative to the force transmitted when the belt is worn below the uterus—with a corresponding increased risk of fetal injury
Gender-enhanced science in this case means that testing safety devices — seatbelts in particular — must take account of the variation in the bodies of men and women, including the effects of pregnancy.
When this is done, we see that one part of the population is disproportionately negatively affected. Awareness of this problem can prompt new research, new designs, and for someone even a new market opportunity. Furthermore, the development of seatbelts that avoid problems for pregnant women may in fact lead to designs that are directly better for all of us.
This is the heart of the argument for gender-enhanced science. Including factors related to gender improves the quality of our work as researchers. Using a methodology that limits studies to one sex or to one body shape takes the need to control variables too far. If our research is to enhance life quality in society, it must acknowledge a greater range of variation.
The leadership of research organizations must be given heightened awareness of the potential for quality improvement through gender-enhanced research questions and designs. The importance of including gender in science has been recognized by thousands of scientists who have signed a manifesto for action on gender in research and innovation.
Behind the manifesto is the realization that the quality of basic research is enhanced and subsequent innovations work better when gender is considered. When we understand this, we realize that including gendered perspectives in research is not just the right thing to do; it's the smart thing to do, too.
Photo courtesy of: jj look
Republish
I encourage you to republish this article online and in print, under the following conditions.
You have to credit the author.
If you're republishing online, you must use our page view counter and link to its appearance here (included in the bottom of the HTML code), and include links from the story. In short, this means you should grab the html code below the post and use all of it.
Unless otherwise noted, all my pieces here have a Creative Commons Attribution licence -- CC BY 4.0 -- and you must follow the (extremely minimal) conditions of that license.
Keeping all this in mind, please take this work and spread it wherever it suits you to do so!