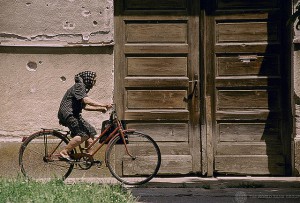 Women matter.  Women in leadership matter. Women in leadership make companies better. And it isn't that hard to get more women into leadership positions.
These statements convey the core message of four reports, all called Women matter, that were produced by McKinsey & co. between 2007 and 2010. These reports have become extremely influential, providing basic research for pushing the discussion about gender balance forward. The research results in Woman matter help us argue that creating the circumstances for women to advance is not just right, it's also smart.
This is how I started a guest blog last week over at 3plusinternational.com. The entry gives a very brief synopsis of the four Women matter reports with links to my original blog entries, the original reports, and other related matters.
I also highlight in this guest entry the single most important factor for succeeding with enhanced gender equality work in your organization.
You can read the rest of my Women matter: why gender balance is smart guest posting at 3plusinternation.com.
No Comments
[fbcomments width="456" count="on" num="3" countmsg="comments"]
Republish
I encourage you to republish this article online and in print, under the following conditions.
You have to credit the author.
If you're republishing online, you must use our page view counter and link to its appearance here (included in the bottom of the HTML code), and include links from the story. In short, this means you should grab the html code below the post and use all of it.
Unless otherwise noted, all my pieces here have a Creative Commons Attribution licence -- CC BY 4.0 -- and you must follow the (extremely minimal) conditions of that license.
Keeping all this in mind, please take this work and spread it wherever it suits you to do so!