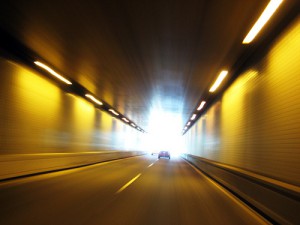 Gender diversity makes organizations better workplaces. Gender diversity makes organizations more profitable.
These are the central conclusions from Women matter: gender diversity, a corporate performance driver. In the five years since its appearance, McKinsey & Company's report has become one of the most visible works on the value of gender diversity.
As we work together to develop the best arguments for enhanced gender balance in academia, we can look to Women Matter for inspiration. (There are in fact a total of fourfive Women Matter reports; I'll write about the others in subsequent posts.)
It's true, of course, that arguments for increased gender balance in universities will vary some from those relevant to the private sector; university life and corporate life, after all, differ in some crucial ways, such as the focus on profitability. But we should study McKinsey's research and ask if the conclusions might be relevant for us.
The argument for the conclusions above has two crucial parts.
Organizational excellence enhances financial performance. Nine criteria for organizational excellence are identified: leadership, direction, accountability, coordination and control, innovation, external orientation, capability, motivation, work environment and values. Employees are asked to evaluate their companies on these criteria.
After studying over 200 companies and over 115,000 individual evaluations, McKinsey demonstrates that the best companies on these criteria are also the most profitable. The top quartile on organizational excellence is more than twice as profitable as the bottom quartile.
Women in leadership enhance organizational excellence. How do we add gender diversity to the story? About 100 of the companies studied provided information on the gender make-up of their management teams. These were winnowed down to two groups: 45 companies with no women in the top leadership and 13 companies with 30% women at the top. This distinction acknowledges that one must reach a tipping point to move beyond tokenism and to reap the benefits of diversity.
How did these two groups compare on the nine criteria for organizational excellence? The 13 companies with women in leadership outperformed the 45 other companies on every single criterion!
The premises of the argument are now clear: women in leadership enhance organizational excellence and organizational excellence enhances financial performance. The principles of logic tell us the conclusion: women in leadership enhance financial performance.
But this research identifies correlations, not causations. To strengthen the story, Women matter reports on a supplemental study.
89 large companies with significant gender diversity in leadership were identified. The financial performance of each company was assessed against the average for its sector. On three different criteria for financial success, they companies with gender diversity in leadership were above average.
The authors of Women matter conclude as follows.
Companies with a  higher proportion of women on their management committees are also the companies that have the best performance.
Women matter reports research results on a number of other topics, including the slow thaw for women, the double-burden syndrome, gender differences on self-promotion, and variation in family structures among successful women and men (raising the spectre of a motherhood penalty).
What does Women matter mean for academia? How do you think we rank on organizational excellence? What measurable benefits might we discover if we invested even more in enhancing our gender balance?
I think improving gender balance will make universities better workplaces. And I think improving the quality of our workplaces will lead to better work. Do you share those views? Why, or why not?
Related posts:
Women matter 2 Female leadership: a competitive edge for the future
Women matter 3 Women leaders, a competitive edge in and after the crisis
Women matter 2010 Women at the top of corporations: making it happen
Women matter 2012 Making the breakthrough
The motherhood penalty: It's not children that slow mothers down