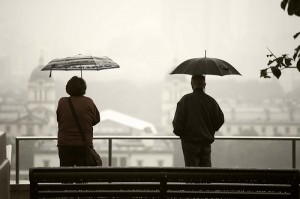 In Norway, at least 40% of the Board of Directors of any publicly traded company must be women. At least 40% must also be men, by the way — the goal is gender balance and the benefits that brings. Many other steps have been taken in Norway to increase the presence of women in leadership positions, too.
It was therefore disappointing to read a new report demonstrating that there are not yet very many women in the most important corporate positions.
The Oslo office of Burson Marsteller uncovered these results in a new Norwegian study. They reviewed companies traded on the Oslo Stock Exchange. In those companies, a total of 5325 individuals are privy to inside information, including those in leadership positions and on Boards of Directors.
Women occupy 27% of these leadership positions. Or — if we set aside Boards and the effect of the 40% quota — then 23% of the positions are filled by women.
However, women have only 8% of the central decision making positions — CEO, CFO and Head of the Board.
And it's only 3% of the CEOs who are women. This is roughly comparable to the situation among S&P 500 companies, where in 2011, 3.2% of CEOs were women.
But Norwegians should take no comfort in being on par with the S&P 500. Norway, after all, is the most egalitarian country in the world, according to Almudena Sevilla-Sanz' recent article on division of household labor in the Journal of Population Economics. How can leadership positions in Norway be so inequitably distributed?
This is not just a social justice problem, it's a social economics problem. As Burson Marsteller's Marius Parmann rightly notes, it is reasonable to assume that talent is equally distributed across the groups of men and women. When 90% of the positions are filled from only 50% of the pool, Parmann reminds us, we get an "incorrect use of resources" and inevitably lose value.
In academia the situation is somewhat better, but not much. According to the European Commision's She Figures 2009: Statistics and Indicators on Gender Equality in Science, 9% of universities in the 27 countries of the EU are headed by women.
The Norwegian report is important. It tells us where we're at. It motivates us to continue asking whether there are good reasons to believe gender balance improves organizational performance. If we conclude that it does, then our job is to develop new measures that can remedy the current imbalance.
That is going to require a very deliberate effort. How shall we start?
Republish
I encourage you to republish this article online and in print, under the following conditions.
You have to credit the author.
If you're republishing online, you must use our page view counter and link to its appearance here (included in the bottom of the HTML code), and include links from the story. In short, this means you should grab the html code below the post and use all of it.
Unless otherwise noted, all my pieces here have a Creative Commons Attribution licence -- CC BY 4.0 -- and you must follow the (extremely minimal) conditions of that license.
Keeping all this in mind, please take this work and spread it wherever it suits you to do so!